Travel and Leisure
Defined by stunning natural beauty and a cherished tradition of warm hospitality, Ras Al Khaimah is an ideal place to learn, explore, or simply relax.
Only a 45-minute drive from Dubai International Airport, one of the world's busiest and most convenient, the Emirate has long been a secret oasis for those seeking refuge from the congestion and skyscrapers of the UAE's major metropolises.
A variety of luxury hotel and resort options allow visitors to experience the true essence of Emirati culture and hospitality. From a soak in the desert hot springs of Khatt to the breathtaking vistas of a mountain trek to a lazy day spent lounging on an unspoiled white sand beach, RAK offers an escape for every appetite.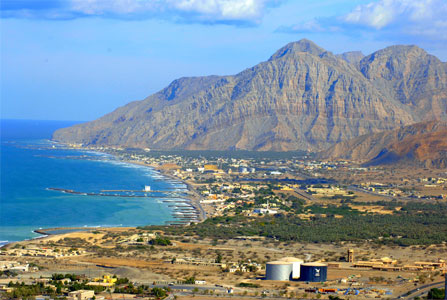 RAK Tourism focuses on the concept of nature tourism, including outdoor adventure sports, plus other eco and nature based activities, which visitors can enjoy year round. ...more

Ras al Khaimah international airport is safe, secure, and commercially focused, with an emphasis on customer satisfaction. As such it is an engine for regional/provincial economic growth. ...more

It's no wonder that Ras Al Khaimah (RAK), the northernmost emirate of the United Arab Emirates, has recently become one of the most visited destinations in the Middle East. ...more